REGISTER is now open!
Our Team "FeetForLife"  
Grounded To Stay Healthy Is A Way Of Life
WHAT IS AMERICA RUNS 5K?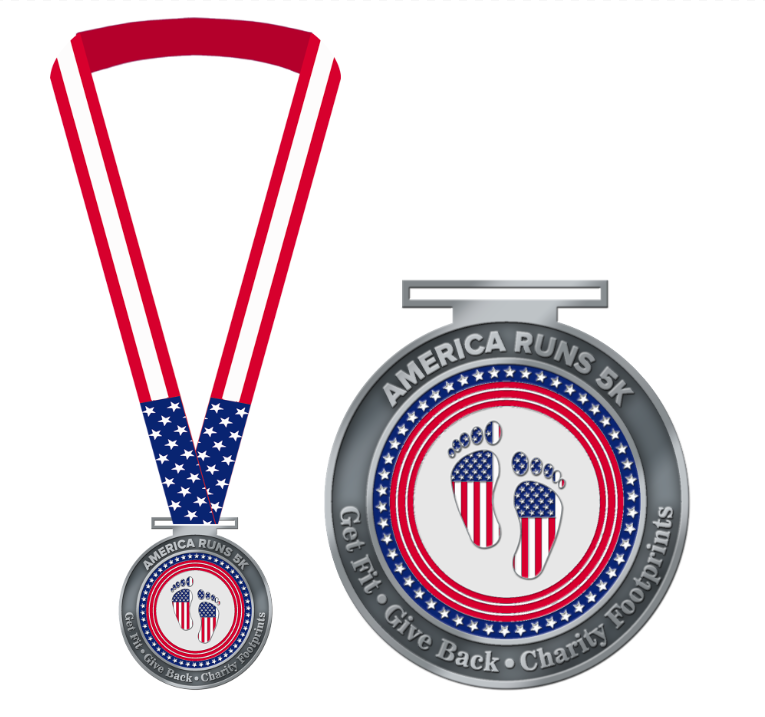 America Runs 5K is a virtual race series where individuals can run anywhere & anytime to support a charity of their choice. Each participant will receive a 'America Runs 5K' race medal and certificate. Register today and get #HealthyGenerousHappy.
Once registered, simply track your workout on the Charity Footprints mobile app (iOS & Android) to finish your target distance. Don't like mobile apps? Simply use any fitness tracker or indoor tracker and submit your workout here.
Charity Footprints will donate $5 to the charity who's team you join. In addition, we'll give you a personal fundraising page that you can use to raise additional funds from friends, family and loved ones. We also have $500 in incentives for charities that have biggest teams, and $500 in incentives for individuals who are best fundraisers for their favorite non-profit.